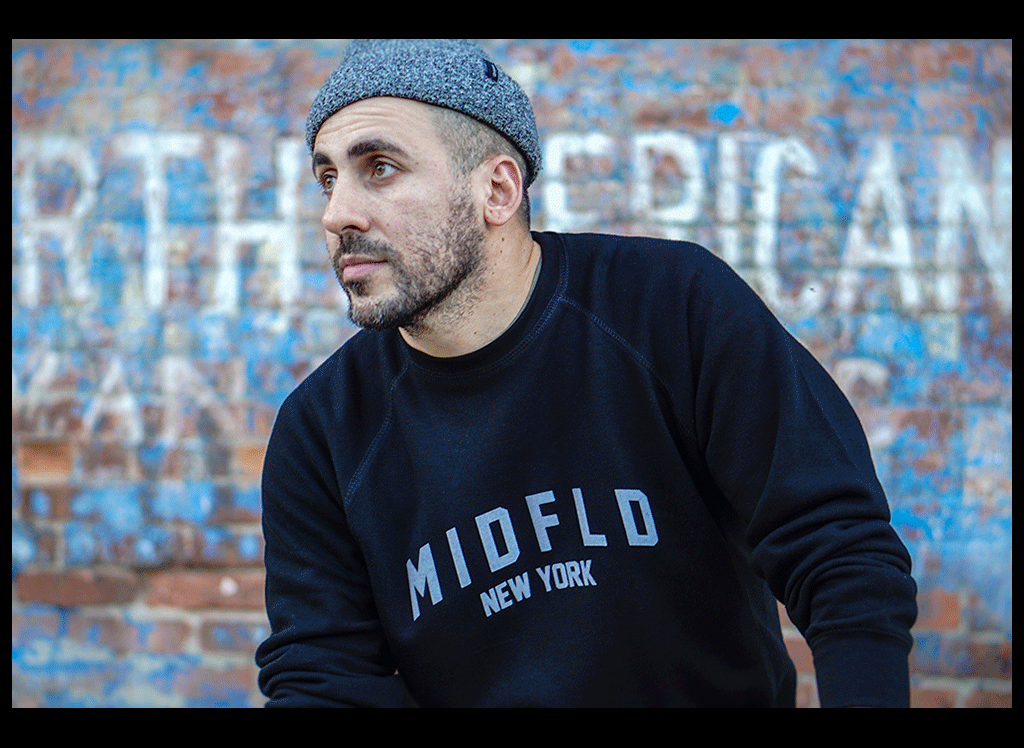 Soccer has a place in America now and with that comes the space for people from all over to connect over their love for the sport. MIDFLD, a clothing brand out of New York, is a small part of this conversation, hoping to bring more and more people into the fold by sharing a lifestyle rather than just a game.
Recently, we had a chance to learn more about the up and coming brand through its founder, Daniel D'Angelo. D'Angelo is a former college player at Franklin Pierce University and veteran of the east coast's Cosmopolitan Soccer League. His innate and undying love for the game finds him today as the proud owner of The Village Soccer Shop in Tarrytown, New York. The shop, which opened in 2009 out of a desire to have a space that combined soccer, lifestyle, and streetwear, has provided a natural avenue for MIDFLD to now communicate those ideals to a larger audience. Though still very much rooted in soccer, the brand's ethos to "find the space" speaks to much more than soccer fans.
Check out the rest of the interview here:
Full interview on Kicks to The Pitch.